What is 3D Visualisation?
You probably have an exciting idea in your head of how your finished project – such as a new build, renovation or refurbishment – will look in its intended London setting. However, thanks to 3D visualisation, you can see that project vividly pictured long before its completion. 
Our architects are skilled in using 3D visualisation software to create photorealistic impressions of residential London work you propose – such as exteriors, interiors and landscaping features. You can even see how it all looks in its destined context.
You no longer need to settle for just hand-drawn images of the London residential development initiatives you have in mind.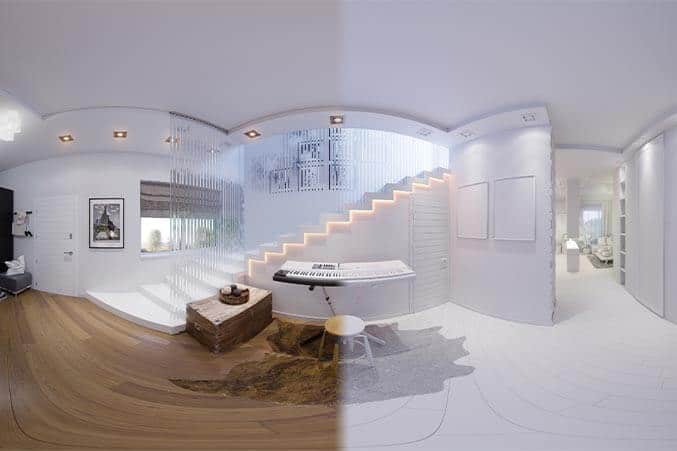 Benefits of Using 3D Visualisation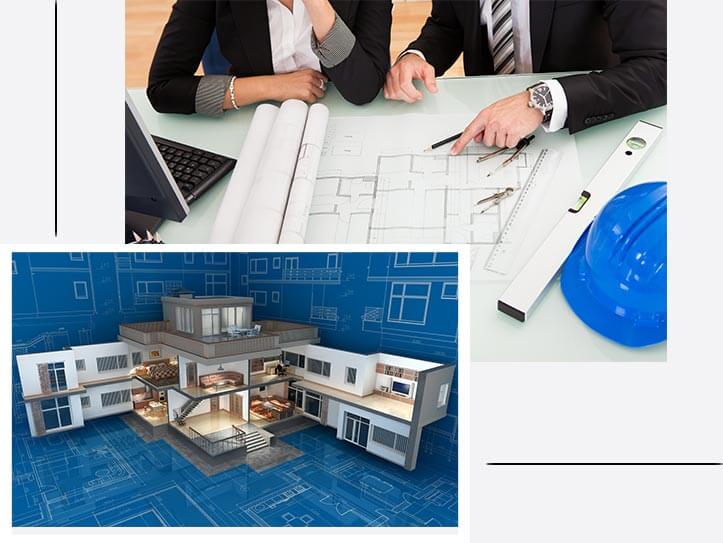 Of course, visualisation is crucial to the architect's trade; if the architect can't see the planned construction visually reflected in any form, making that construction a brick-and-mortar reality will be a struggle. That's why black-and-white drawings used to be part and parcel of an architect's work.
However, colour sketches later added a little more detail – and, later still, computer technology enabled architects to use computer aided design (CAD) to bring intended buildings and other structures to stunning life on-screen.
The architects in our practice routinely use 3D visualisation to plan construction work and present designs to clients. If a client is unhappy with a 3D design, it can be quickly and easily tweaked to meet their demands.  
All in all, our 3D visualisation expertise means we can quickly put together stunningly detailed depictions which can nonetheless be quickly edited as required.
WHAT OUR CLIENTS SAY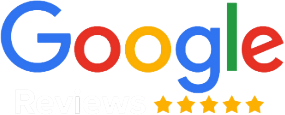 EAZYPLANS
5.0 OUT OF 5
You must enable Billing on the Google Cloud Project at https://console.cloud.google.com/project/_/billing/enable Learn more at https://developers.google.com/maps/gmp-get-started
Bring Your Home to Life with Immersive Design
With 3D visualisation software allowing users to apply a wide range of lifelike colours and textures to the on-screen 3D models, it's unsurprising that seeing these creations can be something of an immersive experience – for the architect and, especially crucially, the client.
This software can, for example, portray your London home's transformation in the context of the broader neighbourhood. You, the client, can discern what it would be like to circle that building and approach the front door. You can then enjoy the simulation of entering that property and seeing how light trickles into a room or bounces off its walls. The architectural visuals our designers can add include shadow and sunlight effects.
Ultimately, this 3D visualisation technology allows you to sample what your transformed London home would be like to experience – not just see.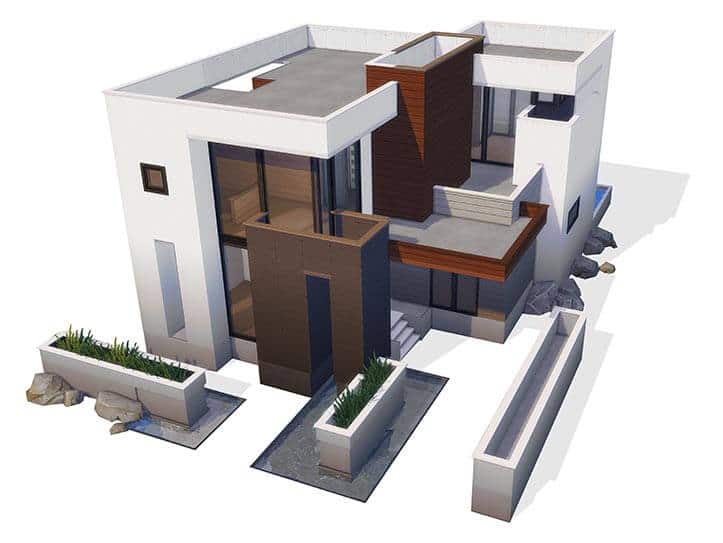 3D Visualisation
FAQ'S
What's unfamiliar can also be confusing – and that's why, if you are new to 3D visualisation, we are happy to answer various questions about it.
Does 3D visualisation offer a quicker way for me to see how my finished project will look?
Yes, as this 3D work is less time-consuming for us to create than a physical model or, indeed, two-dimensional drawings created on paper – and edits can be made more quickly, too.
How can 3D visualisation help to speed up my project as a whole?
As the technology can give you an insight into how the current design would work in practice, we can rectify issues spotted at this stage before construction work can make them a costly reality.
Can you share 3D architectural renderings remotely with me?
Yes, as these renderings are digital. Hence, we can share them across various digital platforms and devices – including the likes of smartphones and tablets held by tradespeople on the building site.
What are the different types of 3D visualisation we offer?
We can detail the options in full when you contact us, but they include still renderings, real-time renderings, panorama-style renderings, animations, virtual tours and movies.
How can the technology help if I am planning an extension?
In that instance, the technology would let you see this proposed extension from all angles and see how this structure would relate to or interact with the rest of your home.
Can I ask you to create both 3D visualisations and "standard" drawings for me?
Of course! We see these two forms of visualisation as essentially complementary to each other, as we can use 3D renderings to improve the accuracy of drawings for builders to use on-site.
How Can We Help You?
It's easy to learn more about how we can assist you with preparing design drawings and 3D visualisations as well as making planning applications. I would like detailed professional advice on how to put together a promising plan. I know what my plan needs and so I would now like to apply for a quotation. I would like to speak to Eazyplans on the phone. Here is the number to call 02036213938.
How Can We Help You?
It's easy to learn more about how we can assist you with London building work, preparing design drawings and making planning applications.
I know what my plan needs and so I would now like to apply for a quotation.
Get a Free Quote
I would like to speak to Eazyplans on the telephone. Below is the telephone number to call on:
0203 196 5546