Exceptional Residential Planning Experts in London
We're Experts In Cutting Edge Home Design
Welcome To Eazyplans
Creating Space To
Entertain
Eazyplans is a team of architectural design and planning experts based in London. If you are planning a residential building project in the UK capital, we can provide the detailed plans you need to ensure your project goes smoothly.
Our company has put together a team of architectural technicians, planning consultants, building control consultants and structural engineers who can all help you to manage your development project from start to finish.
Whether you need architectural plans or building consent for the London residential building work you are lining up, just give us a call to discuss your needs. We can provide what you need – or help you to source it from elsewhere.
Book a Free Architectural Advice Call
We offer free, 30-minute consultations where you can discuss your project.
Select a date to view availability
We're Here To Help With:
Our expertise lies in a wide range of planning consulting, design and planning services for clients seeking to revitalise their properties or build whole new properties. Here is a rundown of our main services.
If you are unsure what you require, just contact us to book a free consultation.
WHAT OUR CLIENTS SAY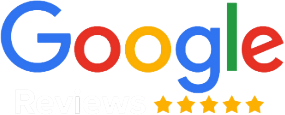 EAZYPLANS
5.0 OUT OF 5
You must enable Billing on the Google Cloud Project at https://console.cloud.google.com/project/_/billing/enable Learn more at https://developers.google.com/maps/gmp-get-started
What makes us unique
Calculations
We can calculate all of the measurements you need to ensure an effective, resilient result with your London building work. In this way, we can streamline your project and expenditure.
Design
Our planning consultants can produce drawings of your idea and even turn them into detailed 3D visualisations to give you a solid idea of how the new features will work in context.
Planning
Does your project need planning consent or building regulations approval? We can find out for you – and, if it indeed does, prepare and submit the papers your application needs.
@eazyplans
Follow Us On Instagram To See Our Latest Projects
Frequently Asked Question's
If you have a question about our company, we can answer it. We might have already done so; here are FAQs you could find useful.
What can a planning consultant do for my project?
A planning consultant can oversee all aspects of your London residential development project – from drawing up the design, both exterior and interior, to inspecting the work on-site as it is undertaken.
Why should I consider hiring an architectural technician?
While you don't strictly need to "outsource" architectural services, turning to a planning consultant and tapping into their industry expertise can guarantee you quality and give you peace of mind.
Where do you work?
We have a London office where we hold consultations with clients, but we also regularly travel all over the UK capital to liaise with clients and inspect building work.
Can I change the design you provide if I don't like it?
Yes, but it can take time for us to make changes you request. Therefore, you should ideally tell us every change you seek so that we can make them all in one fell swoop.
Why should I choose a whole company of professionals rather than hire several individually?
Establishing a working relationship with Eazyplans would give you a single point of contact through which you can readily utilise the varied base of expertise that comes with a varied team of experts.
Can I contact you outside business hours if necessary?
Yes, but we tend to work long hours. Hence, you should endeavour to contact us during business hours or at least arrange in advance if you need to contact us outside these hours.
How Can We Help You?
It's easy to learn more about how we can assist you with London building work, preparing design drawings and making planning applications.
I know what my plan needs and so I would now like to apply for a quotation.
Get a Free Quote
I would like to speak to Eazyplans on the telephone. Below is the telephone number to call on:
0203 196 5546