SINGLE STOREY EXTENSION PLANS
When you want to expand your home's space, opting for a single storey extension makes sense. This kind of extension is large enough to be spacious but small enough to afford you flexibility in options, with front, side and rear extensions all available.
A single storey extension can also be a better-insulated alternative to a conservatory while taking up a similar amount of room. Nonetheless, you need to get your extension's design down pat - and that's where our architectural technicians can help.
We can also secure the planning consent your extension needs if it would not be possible to build under permitted development rights.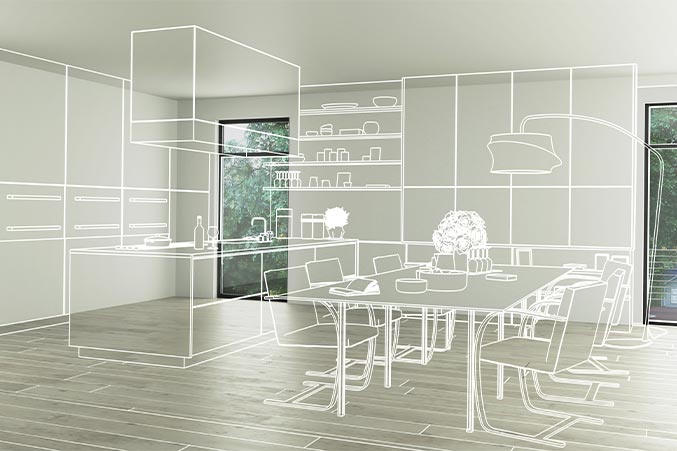 Single Storey Extension Costs
Single Storey Planning Application
From
POA
Draft designs until confirmation
Expert advice and support
Includes providing options for the client
Design and access for applications in conservation areas
A statement will be required, but we can provide this from £350 dependent on the scope and complexity.
As your agent, we will submit your planning application to the council (council application fee is not included)
A site visit from one of our experts
A consultation on proposed plans
Single Storey Planning & Building Regulations
From
POA
Draft design until confirmation
Expert advice and support
We can make amendments to drawings where necessary
A structure engineer can obtain a structural calculation (fees are separate)
We can guide clients in submitting for building control (additional fees applicable where necessary)
A site visit by one of the experts in our team
A consultation on proposed plans
A full site measurement survey
Our Submission Fee
The planning application fee (£172) to the council is not included.
The permitted development fee (£186) to the council is not included.
We can liaise with the council and manage the entire submission process.
If you are unsure what you require, just contact us to book a free consultation.
PLANNING PERMISSION FOR SINGLE STORY EXTENSIONS
The good news is that, owing to their relative simplicity, most single storey extensions can be completed under permitted development rules. In other words, your own single storey extension is unlikely to require planning permission before work can begin. However, what if it does require it?
This can be the case if, for example, the extension's highest point would exceed that of the existing house, though this is obviously likelier with larger extensions. You would also need planning consent if the extension were to stretch beyond the original house's rear wall by more than either four or three metres - depending, respectively, on whether that house is detached or not. Many other conditions apply, and we can enlighten you on all of them.
If your extension idea does turn out to require planning permission, we can prepare and submit the application for you.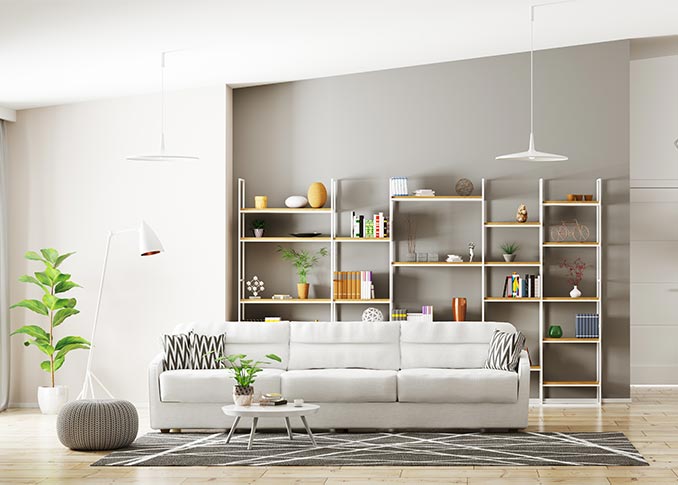 WHAT OUR CLIENTS SAY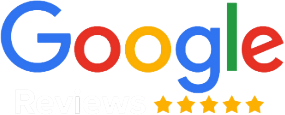 EAZYPLANS
5.0 OUT OF 5
You must enable Billing on the Google Cloud Project at https://console.cloud.google.com/project/_/billing/enable Learn more at https://developers.google.com/maps/gmp-get-started
WILL A SINGLE STOREY EXTENSION ADD VALUE TO YOUR PROPERTY?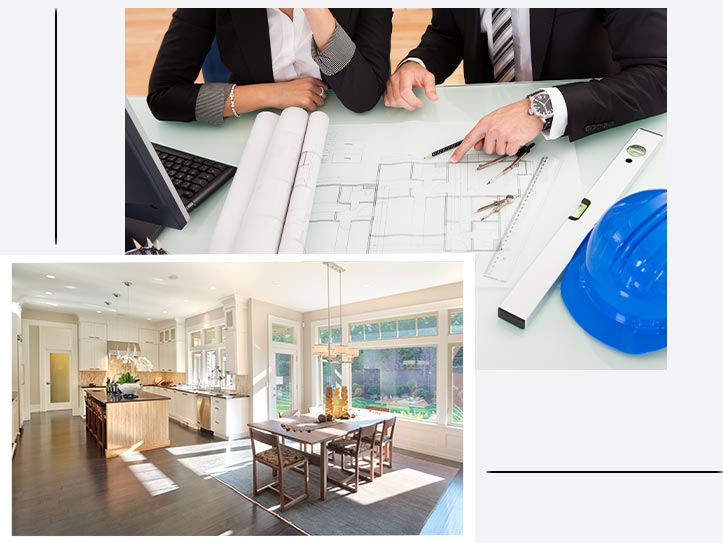 Adding a single storey extension is a generally reliable way to enhance a home's value. However, the extension should be built to a high standard that, in writing, is confirmed to meet all building regulations and planning permissions approval.
As a general rule, this extension is likely to outperform a conservatory or loft conversion in adding value to your property - but it will be financially costlier than either of those alternative means, too. Therefore, you should think through the options carefully.
You can maximise the added value your extension brings by making sure it will have the broadest possible appeal to potential buyers. Our professional planning consultants can help you to achieve this, as they will know many crucial dos and don'ts.
Leave our planning consultants to design you a single storey extension that will flow seamlessly from the rest of your property.
SINGLE STORY EXTENSION FAQ'S
Building a single storey extension is not an entirely straightforward process, which is why we have prepared answers to various common questions about it.
How much would I have to pay for a single storey extension?
While the overall cost can be affected by various factors, like the extension's size, finish and materials, you can realistically expect the bill to total roughly £1,000 to £1,500 per square metre.
What benefits does a single storey extension have over a double storey one?
The former often does not require planning permission, while a single storey extension is also, all in all, cheaper, quicker and less hassle to build than a double storey one.
When might a double storey extension actually be the better option?
This could be the case if you need as much extra space as you can and have the budget to pay for it - and, of course, get planning permission.
By how much could an extension improve my home's value?
According to nationwide research, adding an en-suite could enhance the property's value by 23%, while an added bathroom could bring 6% and a double bedroom 12% - but these value increases are not guaranteed.
Would I need planning permission to build an extension in a conservation area?
Yes. The UK has roughly 10,000 conservation areas, which are aimed at preserving and enhancing areas of special architectural or historic interest. Therefore, your extension should help to meet this end.
How long would a single storey extension take to build?
Whereas the building time for such an extension measuring three by three metres will usually be about 6-8 weeks, a larger extension - even a single storey one - can take months to build.
How Can We Help You?
It's easy to learn more about how we can assist you with London building work, preparing design drawings and making planning applications.
I know what my plan needs and so I would now like to apply for a quotation.
Get a Free Quote
I would like to speak to Eazyplans on the telephone. Below is the telephone number to call on:
0203 196 5546