Designing and Planning
There are many different ingredients for a successful building project, with the essentials sewn at the designing and planning stages. Our architectural technicians and planning consultants can help you to effectively prepare for building, renovation or redecorating work in London.
Whether your London property to be revitalised or built afresh will be used for life, work or leisure, we are ready to help you design the work and obtain any planning permission required for it.
We're Here To Help With:
Which of our services you need will depend on your specific goals and preferences. Our main services for London domestic, commercial and industrial clients fall into these categories:
Not sure what you need? Please contact our advisor for a free consultation
Additional Services:
We are happy to provide an all-in-one service to ensure various design and planning needs are met. Here is a menu of further services which can complement and augment our main offerings.
WHAT OUR CLIENTS SAY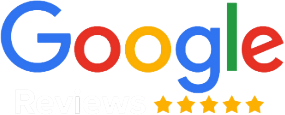 EAZYPLANS
5.0 OUT OF 5
You must enable Billing on the Google Cloud Project at https://console.cloud.google.com/project/_/billing/enable Learn more at https://developers.google.com/maps/gmp-get-started
How Can We Help You?
It's easy to learn more about how we can assist you with London building work, preparing design drawings and making planning applications.
I know what my plan needs and so I would now like to apply for a quotation.
Get a Free Quote
I would like to speak to Eazyplans on the telephone. Below is the telephone number to call on:
0203 196 5546