PLANNING PERMISSION FOR NEW BUILDS
Whether you are intent on self-building a home or instead developing a property project - residential, commercial or industrial - in the name of a company, you will need to ensure you have permission to build that structure first. Otherwise, fines or prosecutions could result.
All the same, though, the planning process can be very confusing to navigate without a helping hand from professional architectural technicians and planning consultants - such as those in our London-based team.
If you want to build a new home, office, school or any other property afresh in London, call us to see how we can help.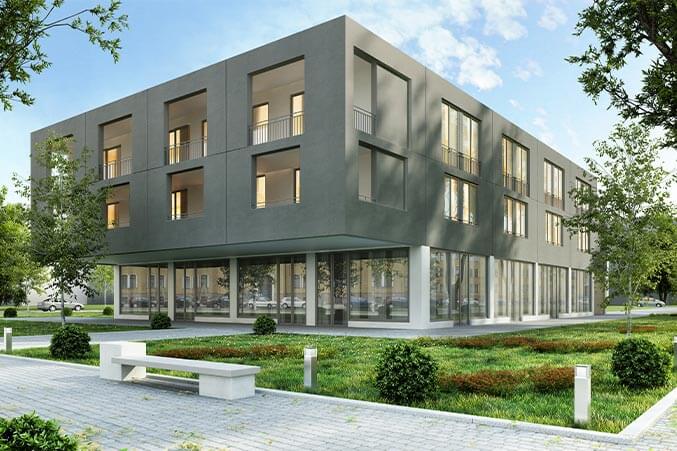 New Build Costs
New Build Planning Application
Draft design until confirmation
We will provide two sets of full plans - electronic and hard copy
Expert advice and support
You will receive the final plans
For applications in conservation areas, a Design and Access statement will be needed. We can provide this from £400
New Build Planning & Building Regulation
Draft design until confirmation
We will provide two sets of full plans - electronic and hard copy
Expert advice and support
You will receive the final plans
Our Submission Fee
From 
£350
This does not cover the planning application fee (£335) to the council.
Our experts will liaise with the council and oversee the full submission procedure.
If you are unsure what you require, just contact us to book a free consultation.
NEW BUILD ARCHITECTURAL SERVICE
When you get in touch with one of our skilled planning consultants, they can advise you on what would work and what wouldn't for your project. Ultimately, they can help you to translate your ideas into tangible plans that would meet the local council's approval.
This planning consultant can, for example, point out whether the neighbourhood has any particular restrictions that could force you to rein in your current plans - or opportunities that could see them soar. They can also advocate particular materials that, when proposed for your new build project, would increase its chances of securing planning consent. The savings you make from utilising an experienced planning consultant can soon stack up as your plans take form.
Give us a ring to learn more about what our planning consultants can do for your new build project in London.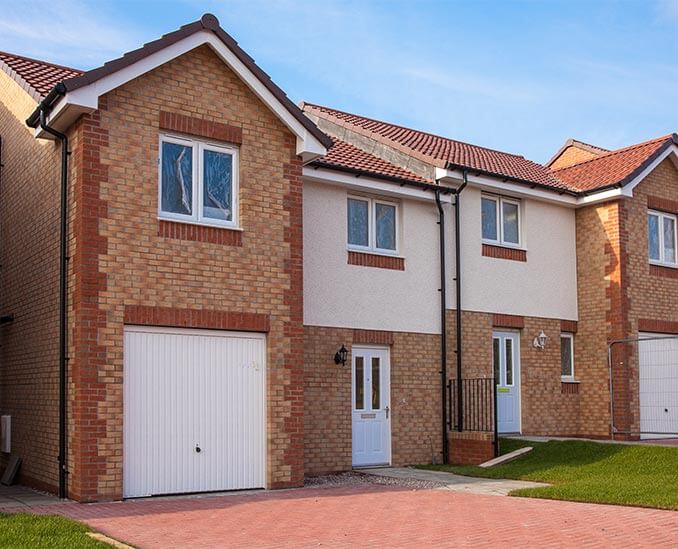 WHAT OUR CLIENTS SAY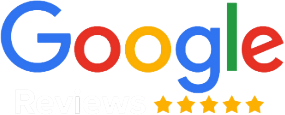 EAZYPLANS
5.0 OUT OF 5
You must enable Billing on the Google Cloud Project at https://console.cloud.google.com/project/_/billing/enable Learn more at https://developers.google.com/maps/gmp-get-started
NEW BUILD PLANS FOR PROPERTY DEVELOPERS
When it comes to a London new build project, there are two particular types of planning permission to heed: outline planning permission (OPP) and detailed planning permission (DPP). The former is essentially "preliminary" permission, while you need the latter permission to actually start work.
Nonetheless, as either type of planning permission would be associated with the land instead of the applicant, you should investigate whether the consent you need has already been granted.
We can engage with your local planning authority (LPA) to find out. If your new build London project will be relatively small, then OPP may not apply, as it tends to only come into play with larger initiatives.
Whatever planning consent you need, we can determine what it is and put together a new build plan to suit.
NEW BUILD
FAQ'S
There's no doubting that building something afresh is a major undertaking, which is why we have answers ready for these common questions about it.
What exactly is a "new build"?
The term refers to a building that didn't previously exist in any shape, form or manner. Hence, conversions or changes of use of existing buildings would not count as "new builds".
What are the essential physical elements of a "new build"?
These include its foundations, structure, fixtures and fittings, as well as facilities like water, gas and electric and means of accessing and leaving the building.
What are "material planning considerations"?
These are the issues your local planning authority will consider when reviewing your planning application. The issues focus on how your new build could impact neighbours and the local environment.
Do new build planning rules tend to be the same across the country?
Sadly, not necessarily, as different LPAs are at liberty to enforce very different rules. This is why, when preparing your planning application, we will consider local planning restrictions.
Is it true that new homes and hospitals now have "automatic" permission to be built in London?
You may have heard that, in 2020, the government cut "red tape" to speed up the planning process for these developments. Our planning consultants can fully brief you on the details.
I've seen a plot for sale with planning permission - should I buy this land?
You should be wary not to fall for scams advertising land that will not actually be granted planning permission. We can provide you with independent professional advice.
How Can We Help You?
It's easy to learn more about how we can assist you with London building work, preparing design drawings and making planning applications.
I know what my plan needs and so I would now like to apply for a quotation.
Get a Free Quote
I would like to speak to Eazyplans on the telephone. Below is the telephone number to call on:
0203 196 5546